How to play the game "Astronaut Dress Up Game"?
Houston, ready for takeoff: 3, 2, 1... blast off! We're heading for the stars in today's girls' games! We hope you're feeling brave, because in this free astronaut game you're going to be exploring outer space with Julie, a super clever girl who has just finished her training at NASA. She's finally going to fulfil her lifelong dream of going into space and exploring the planets and galaxies as a professional astronaut. It's not every day a girl receives a special mission like this one, so we thought we'd invite you along for the trip in this astronaut dress up game! Read more
Julie's spaceship, Apollo MG4G, has just stopped over at an international space station and picked up some new astronaut uniforms and costumes, as well as tons of accessories that she'll need in zero gravity: oxygen, telescope, thermal vision goggles, moon boots, a helmet... This astronaut girl needs to concentrate during the landing, so it's your job to choose her outfit in this space dress up game. If you want to journey into space just like Julie, keep exploring the girls' games on the site: maybe you'll get to walk on the moon, fly around Mars and Venus, discover alien lifeforms or help more astronauts and cosmonauts in jobs dress up games. Have a good trip - mission complete!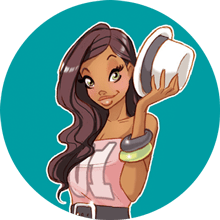 You're clearly loving Astronaut Dress Up - you should check out my pick of the best jobs games!