How to play the game "Animal Hidden Objects Game"?
Toto the dog is going camping in today's games, but there's a slight problem: there's no room on the camp site for his tent! All the other animals arrived at the park early, and now this poor puppy doesn't have anywhere to sleep tonight. But don't worry, we've found the solution in this hidden object game! We know you're the sort of girl who loves puzzle games, so can you come to the rescue and help this dog find a space for his tent? Read more
In this puzzle game for girls you'll have to find lots of animals hidden around the picture of the camp site. Keep your eyes peeled and look out for a panda, pigs, sheep, tigers, koalas, birds and lots more animals... there are 35 to find in total! Click them to make them disappear so Toto has space for his tent, and if you get stuck press 'Hint' for a clue. Want to play more hidden object games or animal games? Keep an eye out for them in the surprise games section!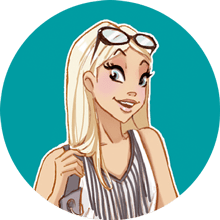 If you enjoyed Animal Hidden Objects, you'll love these animal games just like me!