How to play the game "A fashion game for Izzy"?
Izzy normally lives in a small town away from all the big lights and attractions of a city. She's on holiday at the moment though, and she's gone to new york, where everything is so exciting - the lights, the noise, the chaos - it's just magical to her! She and her friends have decided to go out dancing tonight and Suzie has emptied her entire suitcase full of clothes onto the floor... she just has no idea where to start looking! Read more
Just like in other free girls games, you can help Suzie to pick out the ideal outfit for this big night. All her friends will be wearing something fabulous, so she needs to look amazine too! Suzie is always going to remember the first time she ever went out dancing with her friends in this amazing city, so make sure she looks great for all the photos!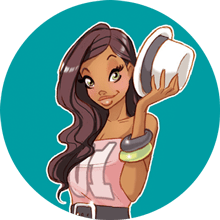 You're clearly loving A fashion game for Izzy - you should check out my pick of the best dress up games!