How to play the game "Valentine's Day Chocolates Game"?
Valentine's Day is fast approaching in these girls' games! Libby and her boyfriend have been dating for a few months now, and they've arranged a very special date for February 14th. They're going to share a picnic in the park, nibbling on their favorite snacks, enjoying a few romantic kisses and watching the sunset. Aww, how sweet! Her boyfriend is bringing the blanket and the picnic basket, so all Libby needs to do is prepare his gift: a beautiful box of delicious chocolates. Making chocolates can be quite difficult in real life, but not in our cooking games. Let's give Libby a hand with this chocolate game and make sure their first Valentine's Day together is absolutely perfect! Read more
This cooking game lets you create white chocolates or milk chocolates in different shapes. You can choose circles, squares or stars, but as these are Valentine's Day chocolates the best choice would probably be hearts! You can also add cherries, almonds or strawberries, and after you've popped them in the oven you can decorate them with cream or frosting in different colors. You get to make twelve chocolates altogether in this decorating game, so try out lots of different patterns and varieties. These chocolates look absolutely delicious – you can be sure Libby's boyfriend will be super happy with his gift! If you're loved-up like Libby or just a big romantic, you'll love these free girls' games. There's no better way to get you ready for Valentine's Day!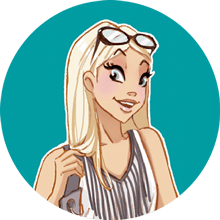 If you enjoyed Valentine's Day Chocolates, you'll love these baking games just like me!