How to play the game "Three Wise Men and the Lost Presents Game"?
Have you been good girls this year? We bet you have! If so Santa will be more than happy to deliver the cool toys you've asked for to your house on Christmas Eve. He and the elves have been working hard all year, reading lots of letters, wrapping up tons of gifts and preparing the sleigh so everything is ready for the big day. There's just one problem - one naughty elf has dropped some of Santa's presents in the woods! Santa is far too busy to go and find them himself, but luckily his friends the Three Wise Men have offered to go and collect them. In this fun seasonal game, you need to help them retrieve all the lost presents. Santa is counting on you to make sure everyone has a magical Christmas! Read more
First, pick which one of the Three Wise Men you want to play with. Use the arrows on your keyboard to make him run from left to right and jump up different levels or even onto clouds, until you have found all of the lost presents. You'll need to be quick, because you only have 6 minutes to find 21 presents! When you have finished the game, the Three Wise Men will help you write a letter to Santa with all of the presents you've found. Make sure you check out our other girls' Christmas games too! Happy Holidays!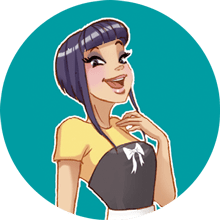 Three Wise Men and the Lost Presents is one of my favorites! We clearly have awesome taste! Come and play more of my fave free games!