How to play the game "The Secret Spa Game"?
On a secluded island in the middle of the Caribbean, there is a secret beach. Not many people know about this lovely strip of sand, but those who do know that at the very end of the beach, hidden behind some rocks, is a magnificent spa, owned by the lovely Sandy! The spa has been on the island for many years, and it has many regular customers who love to go there to wind down and relax. You are lucky enough to have been given a Saturday job at Sandy's Spa! Read more
Sandy is a very busy lady though, as she's had to rush away to run some errands in this spa management game, leaving you to run the spa all by yourself! That's a lot of responsibility for your first day on the job, do you think you can handle it? Help guide the customers to where they want to go. Will it be the tanning booth, or maybe the jacuzzi? Pay attention to every single customer, and remember to keep your eye on the clock in this job game... time is money! Have you ever been to a spa on a beach? It sounds like paradise! Share your stories in the comments, and don't forget, there are lots more management and job games to discover on the site!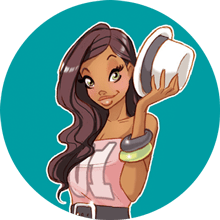 You're clearly loving The Secret Spa - you should check out my pick of the best management games!