How to play the game "Summer Games "?
In this online summer game you'll meet Joanne, a little girl who has just arrived in the Seychelles for a fun vacation with her family. Her parents bought her lots of new clothes before they left home, and now it's up to you to help her decide what to wear to the beach! It's really hot in the Seychelles and Joanne is super excited to try on all her new skirts, tops, dresses, sandals and accessories. Read more
We know you're an expert when it comes to summer dress up games, so you'll have no problem finding a great outfit for Joanne to wear to the beach. Choose something light so she can feel comfortable as she runs and plays in the sand and sea. Do you have any vacations coming up? Come by our forums to tell us all about your summer, and keep browsing the site for more fun girls' games!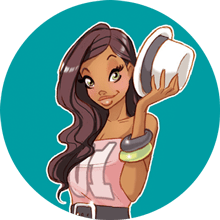 You're clearly loving Summer Games - you should check out my pick of the best dress up games!