How to play the game "Shakira Makeover Game"?
Shakira has experimented with all colours of hair - blonde, brunette, red... But she hasn't tried everything! Today she wants a total makeover and she wants you to do it. Contact lenses, piercings, eyeshadow... everything and anything! And if she doesn't love the look ... just change it again! What's your favourite look?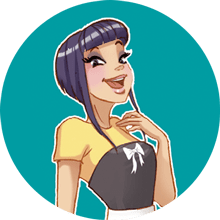 Shakira Makeover is one of my favorites! We clearly have awesome taste! Come and play more of my fave shakira games!