How to play the game "Pokemon Ranger Game"?
Girls! Have you heard of Pikachu? He's got to be one of the cutest little Pokémon around, along with Charmander, Jigglypuff and Togepi! This tiny creature with yellow hair almost reminds us of a little chick, don't you agree? Read more
In this game, Pikachu is actually hanging out with some little chicks! His mission is to save all the little chicks that fall from their eggs, can you help him catch them all? The aim is to direct him from left to right using the mouse. Watch out though, it gets faster and faster! Ah, it's not as easy as it seems is it? Tell us who your favorite Pokémon is in the comments after you've finished playing!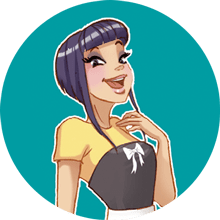 Pokemon Ranger is one of my favorites! We clearly have awesome taste! Come and play more of my fave pokémon games!