How to play the game "Penguins Can Fly Game"?
Whoever said penguins can't fly? Peter is a penguin with serious ambition, and he wants to see how high he can fly! The trick is using the clouds and rainbows to bounce his way to the top, can you help him? Move your mouse left to right to direct him, and then click on the clouds to make him bounce. Live the dream Peter! Wahooo!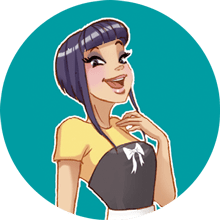 Penguins Can Fly is one of my favorites! We clearly have awesome taste! Come and play more of my fave penguin games!