How to play the game "New York Fireworks Party Game"?
Where was the best firework display you've ever seen? Fireworks are popular all around the world, and New York is no exception! After all, it is the city that never sleeps. In this exciting dress up game for girls, you'll be dressing up Daisy. Daisy has lived in New York for ten years now, but it's time for her to go back home. She's made so many friends in the US and they're all so sad that she's leaving, so they've decided to throw her a surprise fireworks party! Daisy has no idea, and thinks she is just going out for some quiet drinks, so it's up to you to make sure she looks super glam! Read more
In this free girls' dress up game, you'll see lots of the latest New York fashion, so all the clothes are very edgy and stylish. Daisy looks gorgeous whatever she wears, so why not go for something really extravagant? Sshh though, don't let her find out about the fireworks party! Do you like dressing up in sparkly outfits like these? Check out more in other awesome dress up girls' games on the site. Woah, check out those colours and rockets in the sky! They're almost as colorful as Daisy's blushing cheeks!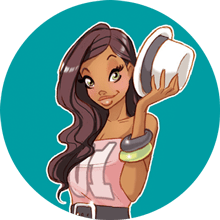 You're clearly loving New York Fireworks Party - you should check out my pick of the best dress up games!