How to play the game "Mother Dress Up Game"?
Little Maria and her mom Marlene have a big family day ahead in this girls' game: they need to take Maria to her flute lesson, drop by the dry cleaners' to pick up her dad's suits, drop off her big brothers at soccer practice… but first, Marlene and her little princess need to go to the supermarket and pick up something for lunch. The girls in this dress up game lead really busy lives, and sometimes this family need a little guidance when it comes to fashion - that's where you step in! In this mom dress up game, you need to find the perfect outfits for this mother and daughter so they can be the most smartly dressed duo in the whole store. Read more
Do you and your mom often go to the supermarket or shopping together? In this girls' game, you can choose any items you like to dress Maria and her mommy: dresses, shoes, skirts, pants, jewelry… you'll be spoilt for choice! Would you like to see the pair wear similar outfits, or are you going to dress them in totally different styles? Don't forget to take care of their hair once you've finished choosing the right clothes from them! Moms might be very busy, but they like to follow fashions and find the right style just like you girls. Thanks to the mother games and girls' games on this site, you can makeover loads of moms and help them find the right look for them. Have fun!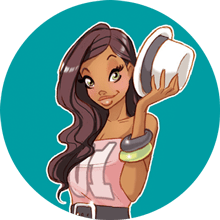 You're clearly loving Mother Dress Up Game - you should check out my pick of the best mother games!