How to play the game "Sick Kitty Game"?
Princess Snowflake is sick. Who is she? Why, she is the richest cat in the universe of course! Imagine having a pet that only eats the finest foods and sleeps on the softest beds! Can you help this posh kitty get better by following the arrows on the screen? Don't worry Princess Snowflake, we'll soon cheer you up again!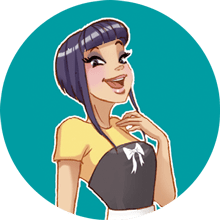 Sick Kitty is one of my favorites! We clearly have awesome taste! Come and play more of my fave cat games!