How to play the game "First Day of School Fun Game"?
When school is this fun, you won't ever want the summer vacation to come! Instead of homework and school dinners, this school lets you take care of an adorable bunny rabbit called Ollie! First you'll need to win Ollie's trust by petting him and feeding him tasty carrots, then you can prepare him for rabbit school. We hope you love your new BFF (Bunny Friend Fur-ever!).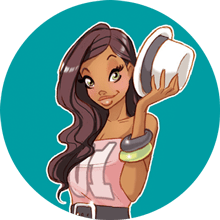 You're clearly loving First Day of School Fun - you should check out my pick of the best animal games!