How to play the game "Decorating a Candy House Game"?
Do you girls know the story of Hansel and Gretel? This little boy and girl were walking in the woods once day when they came across a beautiful house made of cake and candy, but there was a horrible ugly witch living inside who tried to gobble them up! Luckily there's no scary witch in this dessert decorating game for girls, but we do have a beautiful gingerbread house for you to feast your eyes on! Have a go at decorating a delicious little house in this free cooking game. It'll look just as sweet as it tastes by the time you're finished! Read more
There are tons of ways to decorate your gingerbread house in this online cooking game. Start by deciding the shape of the gingerbread house you want to build and what color of frosting you want to decorate it with. Next, choose colored windows and a door and cover the roof with candy and cookie. Like all of our cake decorating games, it's entirely up to you what colors and patterns you pick! You can even add a tasty chimney, or Christmas decorations if you're feeling festive! No matter what the season, you'll have great fun decorating a gingerbread house in this girls' game. How would you like to live in a house made of chocolate and cookies? If you have a sweet tooth, keep browsing the site for more tasty surprises. We have loads of great girls' games to tickle your tastebuds!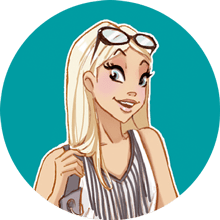 If you enjoyed Decorating a Candy House, you'll love these decorating games just like me!