How to play the game "David Beckham Dress Up Game"?
David Beckham is one of the world's best and most successful footballers, famous for playing for Manchester United, Real Madrid, A.C. Milan and later LA Galaxy. He and his wife Victoria Beckham (who was famous in her own right as one of the Spice Girls) are one of the most glamorous couples in the world, living a fabulous life between England and America with their children. In this star dress up game, you'll get to style David Beckham for his next interview. Make sure he looks stylish and handsome as ever - he has a reputation to uphold, after all! Read more
Smart, casual, or something in-between? Like all of our girls' games, it's entirely up to you how you dress up David Beckham for his TV appearance. He has lots of shirts, pants, coats and other items hanging in his wardrobe, so try out different combinations until you find the look you like best. Don't forget to check out the other star games on the site for more celebrity fun, or why not have a look for soccer or football dress up games? Have fun!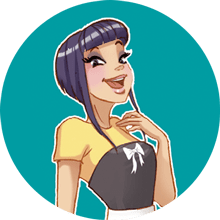 David Beckham Dress Up Game is one of my favorites! We clearly have awesome taste! Come and play more of my fave boy games!