How to play the game "Boubouh Game"?
Boubouh is the son of the most frightening monster in the Country of Monsters, but he hasn't inherited his father's talent for scaring! Boubouh is small and a bit of a scaredy-cat - he's terrified of children! Papy Glups is a retired monster now, is helping Boubouh get over his irrational fear of tiny humans. He's showing Boubouh how to make himself look more frightening, so he won't need to be scared of children anymore. Can you help dress up a monster in this Boubouh game?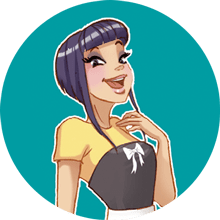 Boubouh is one of my favorites! We clearly have awesome taste! Come and play more of my fave monster games!