How to play the game "Rebel Girl Stylist Game"?
All girls know that your look says so much about you - it's your first impression! In this game, there's no question of being classy... it's all about tough girls who hang out on the mean streets.
For bad girls like these, lfe is all about respect and that respect is to be gained by dressing in the style of true rebel girls. Be inspired by your dark side to dress up tattooed girls and find the best most stylish and most outrageous urban outfits.
By becoming the official creator of this gang of girls, you'll have to create fashion looks designed to command respect from any other rebel girls hanging around the block.
Are you ready to take on this tricky style challenge?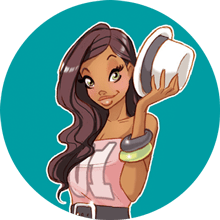 You're clearly loving Rebel Girl Stylist - you should check out my pick of the best fashion games!