How to play the game "Ben 10 vs Aliens Game"?
Do we have any Ben10 fans here? With this new boy game you can help Ben10 protect the galaxy and kill Tetrax, Kraab and Sixsix, the aliens sent by Vilgax to steal the Omnitrix! You'll need grab your guns and fill up on courage in this exciting shooting game, because you'll be accompanying Ben10 on a dangerous mission to kill the aliens. Aim carefully and shoot at any enemies using the Z key on your keyboard – make sure you don't get hit or you'll lose a life! Read more
If you're a brave girl who loves going on adventures, you'll love this Ben10 game. Use the X key to jump and the arrows to move around the galaxy so you can shoot as many bad guys as possible. Try to grab as many green balls as you can to win points and earn extra lives. There are 10 levels to complete in this awesome adventure game, so try to save your lives for the more difficult levels! If you love Ben10, you can join him on lots of thrilling adventures in our girls' games. Have fun fighting aliens and protecting the universe right here on MyGames4Girls.com!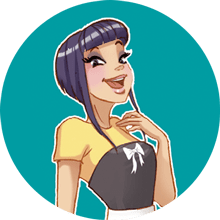 Ben 10 vs Aliens is one of my favorites! We clearly have awesome taste! Come and play more of my fave celebrity games!