How to play the game "A Puzzle Just for Little Girls Game"?
Here's a puzzle just for little girls! This game is nice and easy to do. Just click on each coloured picture, and drag it to where you think it will fit...then let go! If you've put it in the right place it will stay there...but if it's the wrong place you'll have to keep trying! Read more
Look at the pictures carefully first so you know what their shapes are.
Have fun!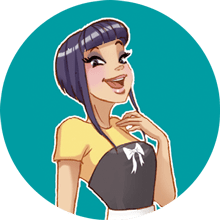 A Puzzle Just for Little Girls is one of my favorites! We clearly have awesome taste! Come and play more of my fave kids games!