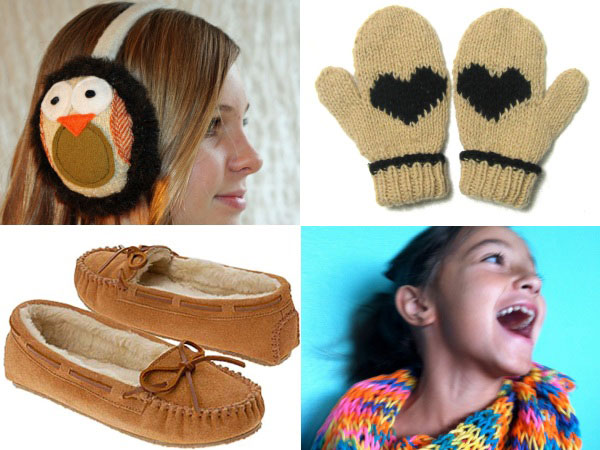 Fashionistas sometimes worry at this time of year. There are so many cool trends to follow, but how can we follow them when it's fr-fr-freezing outside? Fear not my fashion-loving friends. There are many ways to look cute and stay cosy. Winter is the season of accessories, and there are so many fun ones to play around with to achieve perfect winter fashion! Remember, accessories can totally transform your outfit. Who said winter fashion had to be boring? Read on to find out about our favourite winter wonders.
Furry moccassins – These cute little shoes will make sure your feet are warm and toasty. Slip them on and wait for the compliments to come rolling in! They add an adorable, laid back touch to any outfit. We want!
A scarf – Ok this one may be a bit obvious, but it's a classic accessory that should never be forgotten. Go for soft cashmere styles if you like comfort, but if you really want to make a statement, choose a long, thick scarf in a bright color. The scarf you choose says a lot about your personality you know, so be adventurous!
Mittens – Retro and warm, the perfect winter fashion combo! Choose mittens with a cutesy heart pattern for some 70s chic (ask your mom). Mittens can be a bit annoying if you want to use your hands a lot though, so think about the day ahead…but if you're planning a snowball fight, they're perfect!
Ear Muffs – Everyone forgets about how cold your ears can get in this chilly weather. Ear muffs are the perfect solution! They're cheap, comfy and let's face it, totally different from anything you've ever worn before! They've made a comeback this winter, and you can even get ones with headphones built in. What's not to love?
Can you think of any more essential winter fashion accessories that are cosy but fashionable? Share your style ideas with us!