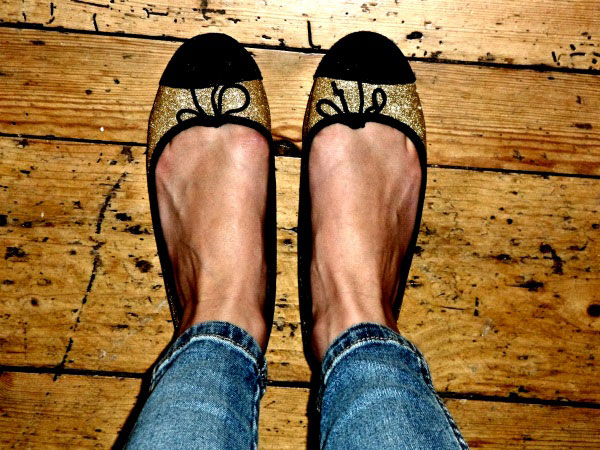 Girls, Christmas is almost here, and that can only mean one thing...what, Santa's coming? Ok, maybe two things then...we need to choose the perfect Christmas day outfit!
You may see Christmas as the perfect time to shine and sparkle, or perhaps you prefer to dress smart and sophisticated. Whatever your style, we have some tips to make your Christmas outfit a cracker! Pick the section that tickles your festive fancy, then read on to inject some yuletide cool into your look. Fuss-free fashion? Yes please!
The Old Razzle Dazzle: Do you like to get glammed up for Christmas? If so, this is the look for you. The festive season is the perfect time to dazzle your friends and family, so why not go all out on glitter? Keep your outfit loose enough so that you can stuff your face with turkey and all the trimmings, but keep it sparkly to add some glamour. Team metallic, shimmery tones with opaque black tights. A-line skirts and dresses look great for Christmas. Or why not switch it around and wear a plain dress with glittery tights? So fashion-forward, but remember girls, Christmas day is all about being yourself and enjoying spending time with your family. If you're uncomfortable, it will show, and you won't enjoy yourself as much as you should. So wear some new glitzy shoes by all means, but go for some sleek ballet pumps rather than those fierce stilettos, they will be much safer for helping Grandma to her chair!
Ladylike Chic: Lah di dah, you love to dress in all your finery to enjoy what Christmas has in store, and why not? When else do you get such a good chance to showcase your fantastic style? Young fashionistas like yourself know that less is more, and this rule is oh-so-true for Christmas day. Chic ladies should stick to smart but fun separates. Team a plain pencil skirt with a colourful, Christmassy jumper (you choose the pattern, or stick to plain if you like, but make sure it's bright) and a pearl necklace. Make sure you tuck the jumper into the skirt for top style points and a chic silhouette. Alternatively, opt for a brightly coloured blouse with a pretty collar. You could even layer a jumper over this if you get a bit chilly. Remember it's Christmas, and fashion should always be fun!
Comfortable Cutie: Yawn! Who can be bothered with high fashion on Christmas day? Not you; your main priorities are presents, food, family and...more food. However, every girl wants to look her best at this time of year, and a pretty girl like you is no exception. You really can look cool and be comfy at the same time! Opt for a sparkly pair of leggings and a loose sweater. Alternatively, team a comfy pair of jeans with a patterned blouse or band t-shirt. Add a cute cardigan if you get a bit chilly later on. If you want to feel a little more dressed up, why not add a necklace? Or for retro cool, raid your mum's jewellery box for a brooch. Any of these outfits are well on trend this season, but will also ensure that you can focus on what really matters, Christmas!
So there you go, a mini Christmas style guide to match every girl's needs! Now don't forget, an outfit is for life, not just for Christmas...