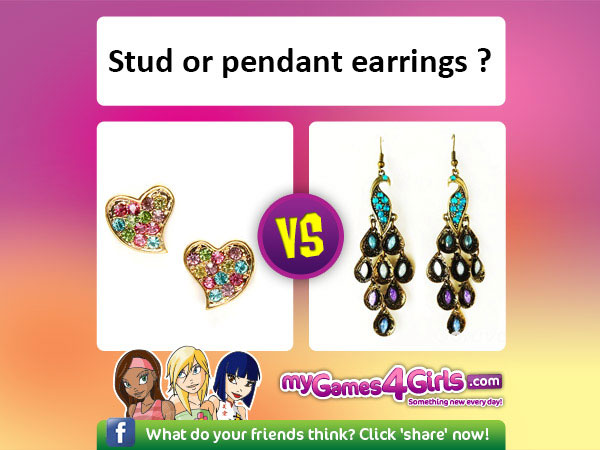 An unusual battle this week...normal stud earrings or pendant earrings? Whether you have pierced ears or not, you can still vote!
Earrings are a classic when it comes to fashion and style, but today there are so many different types to choose from. Studs, pendant, dangly, hoops...what if you could only choose one type to wear from now on?
Vote now by leaving a comment to see which will win and don't forget to find out what your friends think by sharing this with them! Have you tried this free jewelry game too?