Cupcakes or Cookies?
Which are better, cupcakes or cookies? There's only one way to find out...BATTLE!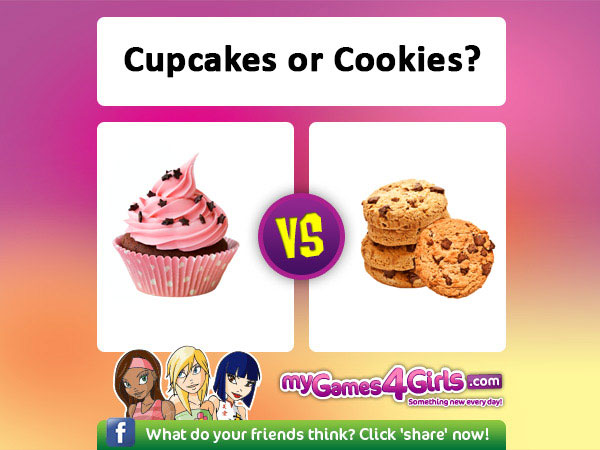 Step up cupcakes, step up cookies...this is war! In this week's MyGames4Girls battle, cupcakes and cookies are fighting it out. Which is your favorite? Cupcakes are colorful and cute sure, but they don't deliver the same crunchy satisfaction as cookies. Vote now in the comments section below! We can't wait to see which way the cookie crumbles...