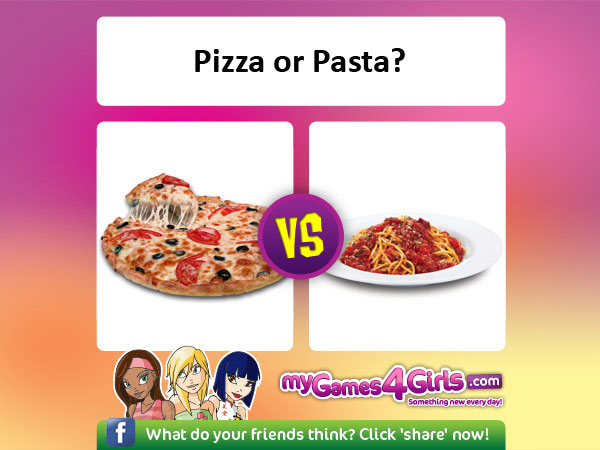 Pizza and pasta are available in so many combinations, there's something for everyone! In this Italian food fight, we want to know which one you guys prefer.
It's a food feud! Are you a pizza fanatic; eating pepperoni, Hawaiian and ham and mushroom all the time, or do you prefer to stuff your face with delicious pasta dishes like spaghetti bolognaise and lasagne?
Vote now, in the comments or on Facebook, and don't forget to share with your friends. Have you checked out this Italian food game for girls too?