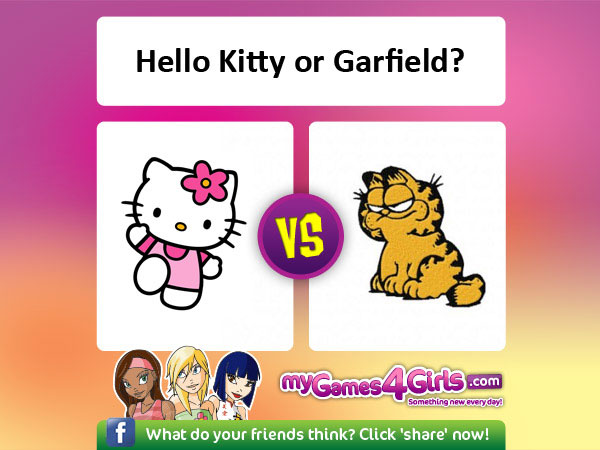 Meeeow...it's time for a cat fight! We can't decide who is the better cat, the famous Hello Kitty or the well-known comic strip kitty, Garfield? One is cute and feminine, the other is grumpy and sarcastic. This could be a cat-astrophe...
So, what's your decision? Cat got your tongue? Type your vote in the comments section below and don't forget to share with your friends so they can vote too!
Whichever cat you prefer, we bet you'll love our free cat games on the site, we even have Hello Kitty games and Garfield games. Oops, that's the cat out of the bag!