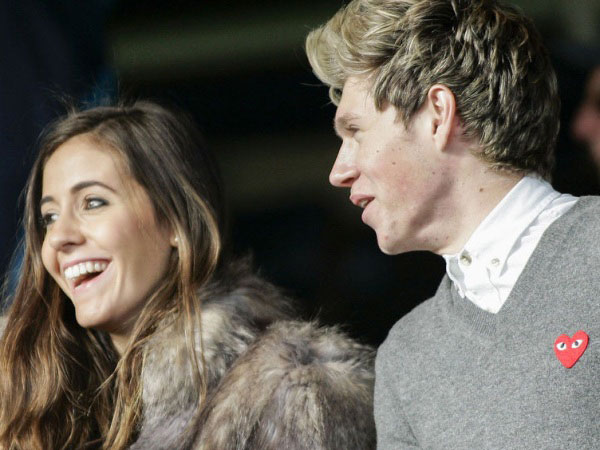 Niall Horan: international man of mystery.
While the other 1D boys are either newly single (Liam), busy dating every female under the age of 40 (Harry) or loved up long-term (Zayn and Louis... not together, obvs), we just don't know what is going on with Nialler. Is he single? Isn't he? Can we date him? Please? These are the questions demanding answers!
Earlier this week the Sunday Mirror reported that Niall was seeing a pretty 20-year-old drama student called Amy Green (pictured). An unnamed source at the X Factor studios in London reported: "Niall was introducing Amy to people as his girlfriend and they were very happy from the look of things." Aww, how cute... (sob).
However, the paper today claims that Niall is in fact a confirmed bachelor! The singer told Now magazine: "Yup, [I'm] definitely single. I'm not actually looking but if the right person came along, definitely."
Oh Niall, must you toy with our emotions?! We just don't know what to believe... Either way, we hope he's happy!
Image: Sugarscape.com