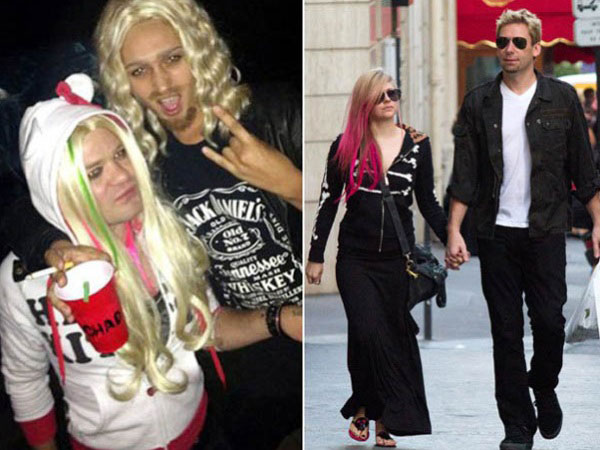 Bahahahahaha! We love Avril Lavigne, but we have to admit this is hi-larious!
The Canadian popstar's ex-husband dealt her a maaaajor diss at a Halloween party this weekend... by dressing up as HER! To add insult to injury, his new girlfriend, model Ari Cooper, donned a fake goatee and went as Avril's fiancé, Nickleback singer Chad Kroeger. The likeness is uncanny, don't you think?!
Poor Avril!! She and Chad might not be the cutest couple in Hollywood, but they're certainly not Halloween monsters! Wonder what they'll think when they see these pics...
Image: PerezHilton.com