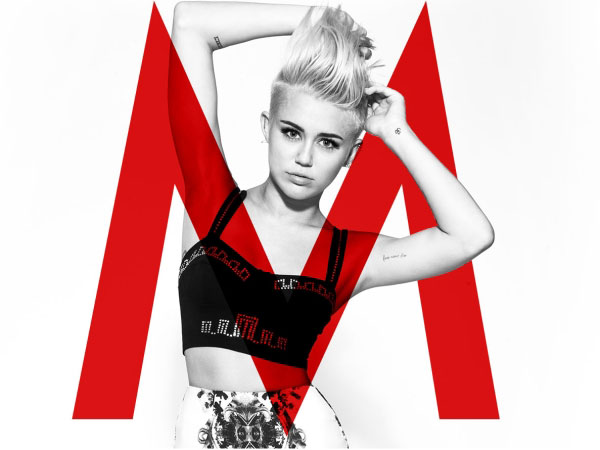 A few weeks ago, Miley Cyrus finally shook of her Disney Kid image by chopped off her long locks in favor of a cropped peroxide 'do. Her punky new look was trending on Twitter within minutes, and the photos made the press (not always very favorable!) all over the world. Between her new look, her recent tattoos, her engagement to actor Liam Hemsworth and her new album, it's all change for Miley! Will her new album match her punky new look?
After playing Hannah Montana in the hit Disney Channel series for several years, the actress says her new hairstyle has left her feeling happier in her skin than ever before.
We wonder if Liam is a fan...