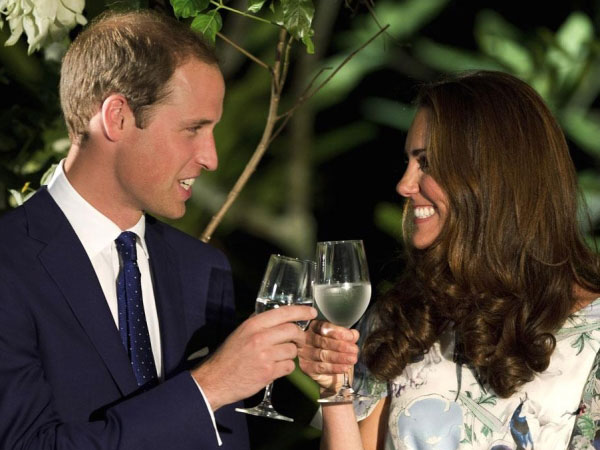 Girls, you're not going to believe your ears...Kate and William are having a baby! Just 6 months after their incredible wedding which, come on be honest, we all watched with a tear in our eye, the most glamorous couple of the year are once again under the spotlight (not that their ever really out of it) : Kate is pregnant!
After speculation over her admission to hospital, it's now official, the Duke and Duchess of Cambridge are expecting a baby! Poor Kate is held up in hospital at the moment with severe nausea, but despite this, William couldn't be happier, and of course the couple has had well wishes from all the family, including the Queen herself, Prince Philip, Prince Charles, the Duchess of Cornwall, and not to forget William's younger brother Prince Harry.
Now that the whole world knows the royal family will be expanding, all eyes will be on Kate, and of course there's the burning question on everyone's lips - girl or boy? What do you think, will we soon see a new heir or heiress to the crown?
Whatever happens, they've got our congratulations, and we hope Kate's feeling better soon. We're sure pregnancy will suit her well, and even with an 8 month bump, she'll still be winning out in the style stakes! Personally, we can't wait for the arrival of the new royal baby, especially to see what gorgeous designer clothes it's going to be wearing!