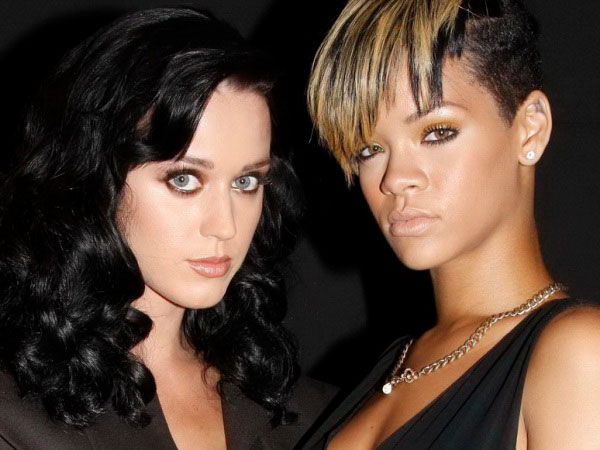 Pop stars Katy Perry and Rihanna have been close friends for a few years now, but have you noticed that they've not been spending much time together lately?
The last time the former BFFs were seen kicking back together was in August at the MTV Video and Music Awards. Onlookers noticed them getting on great together, like two best friends should. However, it was this same night at the same awards ceremony that the world witnessed Rihanna publicly kiss Chris Brown for the first time since their messy break up.
Rumour has it that Katy disapproves of Rihanna rekindling her dubious romance with Chris Brown, the man who assaulted her back in 2009. One source stated, "Katy fears Rihanna is making a huge mistake and doesn't want to be part of it."
We hope you patch it up girls, it's never worth falling out over a boy!