How to play the game "The Word Monster Game"?
Are you brave enough to take on the word monster..? Choose the selection of letters at the beginning of this game and then see how many words you can make out of them. Each time you create a word, click 'use word' and watch the word monster gobble them up! If you don't create enough words, he's going to want something else for dinner...hmm.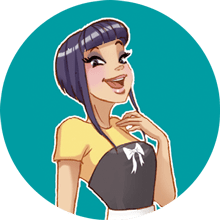 The Word Monster is one of my favorites! We clearly have awesome taste! Come and play more of my fave monster games!