How to play the game "The Marriage of Lolita Game"?
Lolita is getting ready for the most important day of her life...her wedding day! She has her perfect man, her perfect wedding cake, and her weddnig party is already arranged...now all she needs is her perfect wedding dress! Read more
There are many different types of dress that she can choose - with or without straps or sleves, tight or loose, silk or satin...there aer too many options for Lolita to choose by herself, so she has asked if you can help her decide!
It's a great idea to start by choosing her skin colour and hair style for the day, before you choose the dresses, because that way you'll know what will suit her and what won't!
You can play this game any way you want though...just make sure Lolita gets to church on time, and make sure she's looking like an angel!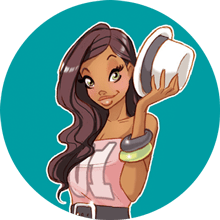 You're clearly loving The Marriage of Lolita - you should check out my pick of the best dress up games!