How to play the game "Tara Duncan's Cat Swap Game"?
Tara Duncan is the great new character on TV. Just like Harry Potter, Tara can perform magic. Throughout her TV series she has lots of adventures learning to use magic. Read more
In this new Tara Duncan game, it is her cat who is going to entertain you. You need to watch her cat, while it swaps around places with other identical cats. Then just try to follow it, and click when the cats finish moving. The first levels are nice and easy to get you started, but this fun game gets more difficult as you progress through the levels. Good luck!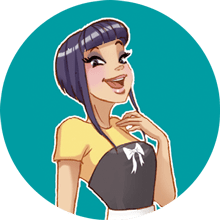 Tara Duncan's Cat Swap is one of my favorites! We clearly have awesome taste! Come and play more of my fave tara duncan games!