How to play the game "Sponge Bob Square Pants - the Dutchmans Dash Game"?
Spongebob has lots of friends under the sea, but in this funny game for girls, one of his best friends - Gary - has been kidnapped (...or should we say "snailnapped"!!!) Read more
The Flying Dutchman has captured him and does not want to let him go free. He has been locked away in the Durchman's lair and it's up to Spongebob and Patrick to rescue him from this evil enemy!!!
To take part in this adventure with Spongebob, use your arrow keys to move around, jump and crouch, and use the space bar to do a "special attack". If you manage to catch a purple blowfish you'll grow and have spikes coming out of your body when you do a special attack. If if you catch the pink jellyfish you'll be able to throw electric jellyfishes at your enemies!
Try to catch the colourful blobs to gain extra lives, and the hook will earn you a free ride!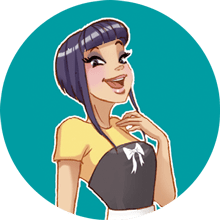 Sponge Bob Square Pants - the Dutchmans Dash is one of my favorites! We clearly have awesome taste! Come and play more of my fave celebrity games!