How to play the game "Shooting Game for Girls"?
Shooting games aren't just for boys to play, they're for girls who like shooting games too! And in this free game there are three levels that you'll need to complete in order to finish the game. In the first two levels you'll only have to battle against other people, but in the final level there is a big robot to defeat too! Choose a gun at the start of each level, and then shoot as many baddies as you can in the time you've got!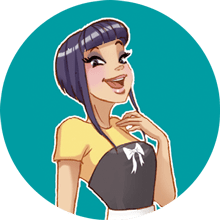 Shooting Game for Girls is one of my favorites! We clearly have awesome taste! Come and play more of my fave free games!