How to play the game "Save the Planet Game"?
Another super game of skill for girls. A game that is really fun and will let you confront all your extra terrestrial enemies, while you are a little girl who has the job of protecting the universe. Read more
By killing all your enemies you'll be able to buy new weapons with the parts that fall from the sky when you kill the bonus martians. Collect the gold coins and objects which appear, but be careful the martians dont land on you!
This really funny game for girls will help improve your skills in speed and accuracy.
Start by clicking the top button, and to pass through each level you'll need to click the green button. Happy martian hunting!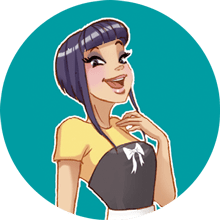 Save the Planet is one of my favorites! We clearly have awesome taste! Come and play more of my fave free games!