How to play the game "Robot Dress Up Game"?
Priscilla is a little robot who's just moved to Screw York. Her maker said she'd love it there, as she could find a job and make lots of robot friends, so she's followed his advice and is loving life in the Big Apple! The only thing is, the robot fashions are not the same in Screw York, so Priscilla is going to need a total makeover. She's booked herself into your robot workshop and wants you to polish her up and style her into a well-oiled machine!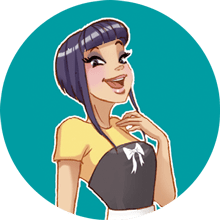 Robot Dress Up is one of my favorites! We clearly have awesome taste! Come and play more of my fave robot games!