How to play the game "Precision Shooting Game"?
This game is a crazy shooting game for girls because it will put your senses to the test. In this game just for girls, you will have to help a yeti to throw snowballs at the penguins so they go crashing onto the target which is on the iceberg in front of him. Your points are displayed at the top of the screen to know the value of each of your snowballs that you launch. Read more
Why not write your total points in the comments section under the fun sports game for girls to see. To aim, use your mouse to position the shot according to where you want the penguin to crash. To throw your snowball in this girls shooting game just click with your mouse.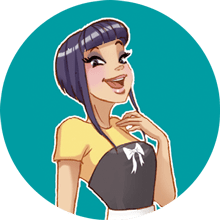 Precision Shooting is one of my favorites! We clearly have awesome taste! Come and play more of my fave free games!