How to play the game "Online Baby Games"?
Baby games that you play online often have the same basic idea. You need to look after online babies for as long as you can without letting them get upset. In this new free girls game, you need to take care of two babies by giving them everything they need, but just like in other girls games of this kind, you can only take care of one baby at a time. Read more
Once you've choosen a babysitter, watch each baby carefully in our online baby games, to see what they need. Maybe you're a girl who plays lots of online games like this, so you'll know exactly how to handel these babies, but each of the online babies are different, and need different things.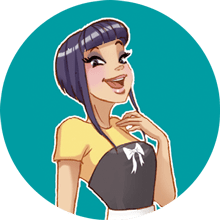 Online Baby Games is one of my favorites! We clearly have awesome taste! Come and play more of my fave free games!