How to play the game "online adventure game"?
This monkey loves his bananas as much as any monkey. He swings from vine to vine collecting these delicious fruits, but now there is another creature climbing up his vines and he'll fall down and hit thr ground if he touches them! Read more
In this fun animal game, help th emonkey to gather his bananas without being touched by the insects on the vines. Use the arrow keys on your keyboard to move up and down, or to swing from one vine to another.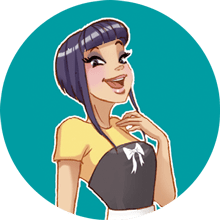 online adventure game is one of my favorites! We clearly have awesome taste! Come and play more of my fave animal games!