How to play the game "love games"?
For this love game, you're going to have to be very careful. You'll have to take the place of a schoolgirl in the corridors of a school and move yourself using your mouse to find as many boys as you can, to make them fall under your spell. Read more
The aim of this game for girls is to have as much love as possible to earn more points. This will be counted at the end, when your playing time has elapsed on the clock. To prevent you from achieving your goal and finishing your mission, other girls will come and try to steal the boys that you have chosen so watch out!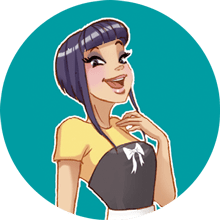 love games is one of my favorites! We clearly have awesome taste! Come and play more of my fave free games!