How to play the game "Girls Shooting Game"?
In this shooting game, you will have to pick up toys when they fall. This requires you to shoot properly at the balls with your gun while trying to make groups of three balls of the same color. Pay attention, because with time, the balls go down faster and you risk losing if you do not destroy them quickly enough and they hit the ground. Read more
With your mouse, you can move the toy train on the track to try to grab toys that will fall when you destroy the balls. To remember the rules of the shooting game for girls, you can click on "how to" at any time during this girls shooting game. Each toy ball in this game will earn you some points so that you can enter your score in the comments down below, for other girls to see.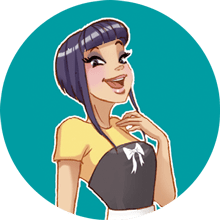 Girls Shooting Game is one of my favorites! We clearly have awesome taste! Come and play more of my fave free games!