How to play the game "Basketball Aim 'n' Shoot Game"?
If you're a sporty girl and you like challenges and competitions, then you'll like playing basketball here! Using the arrows keys on your keyboard, you will have to determine the angle and speed that should throw your ball to land in the basket as many times as possible. To start, you just press your space bar. Your score will appear in the top left. You will have a limited time to make the most of your basketball talents!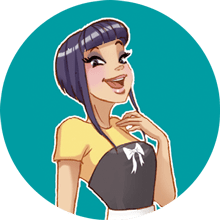 Basketball Aim 'n' Shoot is one of my favorites! We clearly have awesome taste! Come and play more of my fave free games!