How to play the game "Baking Gingerbread Ponies Game"?
Do you love horses and ponies? If so, we have just the cooking game for you! In today's girls' games you'll get to make tasty gingerbread cookies shaped like ponies. Just follow the instructions to mix the dough, bake the cookies in the oven then decorate them with fruit and cream. It's super easy and lots of fun! Read more
These pony biscuits are bound to look just as good as they taste once you've finished baking them. Why not try making gingerbread ponies at home to surprise your friends? If they like horses and ponies as much as you, they're sure to love these cute cookies!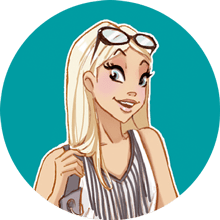 If you enjoyed Baking Gingerbread Ponies, you'll love these baking games just like me!