How to play the game "A real mermaid girl Game"?
Girls who play girls games often enjoy playing mermaid games for girls because it's a very romantic life. Swimming all day under the sea and making sailors fall in love with you... who hasn't dreamed of being a beautiful mermaid? Read more
In very special dress up games about mermaids, this your mermaid wants to get a sailor to fall in love with her. On the left of the girls game you can select the body part you want to change, top, tail, hair or skin color. So give her a very original look and then you can also choose the scenery around this beautiful mermaid who dreams of becoming a real girl, not just one in girls games.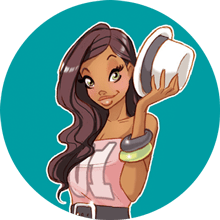 You're clearly loving A real mermaid girl - you should check out my pick of the best mermaid games!