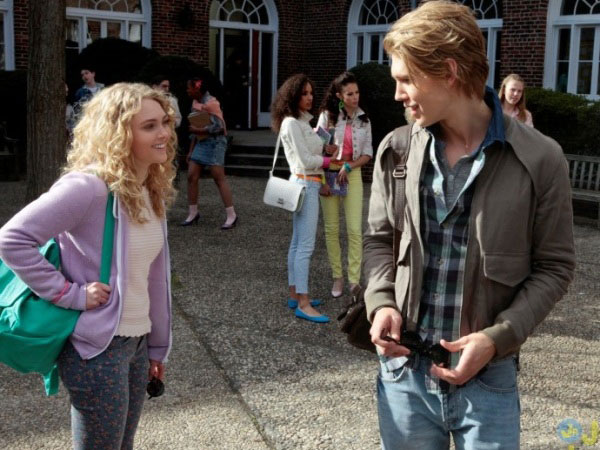 Sex and the City ended a few years ago, but Carrie Bradshaw's story is far from over! In fact, we're about to jump back a few chapters with The Carrie Diaries, a brand new teen series that follows NYC's favorite journo through her last year of high school.
Based on the book of the same name, The Carrie Diaries is set in 1984 and stars AnnaSophia Robb as 18-year-old Carrie, who is finishing her senior year before she moves to New York to become a writer. Unfortunately we won't find Miranda or Charlotte in this series, but we'll find out all about her high school boyfriend Sebastian, her 'frenemy' Lali and her first meeting with future best friend Samantha!
JustJaredJr.com has just posted the first stills from the first episode, and we have to agree AnnaSophia is perfect as a young Ms. Bradshaw. Tune in to The CW on January 13th to see the pilot and find out all about Carrie's life before she met Samantha, Charlotte and Miranda - and don't forget to come by our forums to tell us what you think of the new series!
Image: JustJaredJr.com
Add My Comment!