How to play the game "What Princess Are You Game"?
Lilou, Lea and Lee believe all girls are princesses. Okay, so your mum might not be the Queen of England, but you could be a warrior princess, a delicate princess, maybe even a rebel princess! No two princesses are the same you know, so you're totally unique! Our personality test will work out just what type of princess you are. Your throne awaits, Your Highness!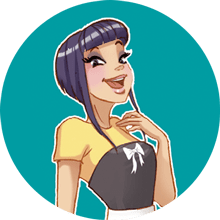 What Princess Are You is one of my favorites! We clearly have awesome taste! Come and play more of my fave princess games!