How to play the game "Pregnant Makeover Game"?
Gina is very excited to have a baby (it's a girl!), but she's getting a little uncomfortable in her pregnancy. Her tummy is so big she can't wear nice clothes and she's often too tired to put on make up or do her hair nicely. So Gina's best friend, Tina, has asked you to visit Gina's house and give Gina a total makeover, some fashion inspiration and even style her hair so that Gina feels totally fabulous!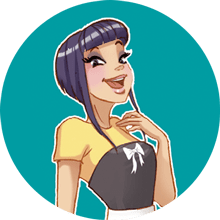 Pregnant Makeover is one of my favorites! We clearly have awesome taste! Come and play more of my fave dress up games!