How to play the game "Manicure Challenge Game"?
No presets, no cheats - this manicure challenge lets you draw and paint freely! Choose the hands you want to create your nail designs on, and get painting, drawing and coloring with your chosen shades and patterns. Girls, there are no limits in this manicure game!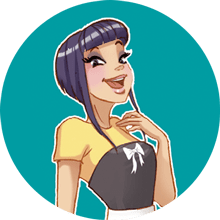 Manicure Challenge is one of my favorites! We clearly have awesome taste! Come and play more of my fave manicure games!